God Is A Scottish Drag Queen
★★★★★ "A CROSS BETWEEN DAME EDNA & BILLY CONNOLLY WITH A DOLLOP OF EDDIE IZZARD!"
Times Colonist

God, dressed in a floral power suite, comes down to skewer everything from Justin Bieber to the Pope in an unforgettable two act comedy of biblical proportions
A winner of more than 18 'Best of the Fest' awards, God has broken ticket sale records at festivals across the continent with audiences waiting 10 hours in line to get tickets.
God Is A Scottish Drag Queen 2: The Second Coming
★★★★★ "I LAUGHED SO HARD I CRIED!"
Edmonton Journal

God, dressed in a floral power suit, returns to skewer everything from Platypus to Pocahontas in a hilarious sequel 2,000 years in the making!

Fans across North America fell in love with the original show and this sequel has become even more popular!
Hell Yeah! An Evening With The Devil
★★★★★ "FUNNY AS HELL!"
Winnipeg Free Press

For more than a decade audiences have heard what God has to say and now it is time to finally hear the other side of the story.

The Devil comes up to set the record straight on everything from Marshmallows to Leviticus in a wickedly funny evening of comedy.

Make Hell Great Again
God Is A Scottish Drag Queen 3
★★★★★ "AUDIENCES JUST CAN'T GET ENOUGH!"
Vue Weekly

God, dressed in a floral power suit, returns to skewer everything from armadillos to zeus in a hilarious and all new chapter!

Audiences across North America have fallen in love with this Scottish Deity and the third chapter has proven to be the most popular!
★★★★★ "A SPECTACULAR EVENING OF THEATRE!"
CBC

Mama's Boy is the heart breaking and endearing true story about a young boy being raised by a single mother who struggled with an addiction to alcohol her entire life.

An intimate and beautiful performance told through stories and music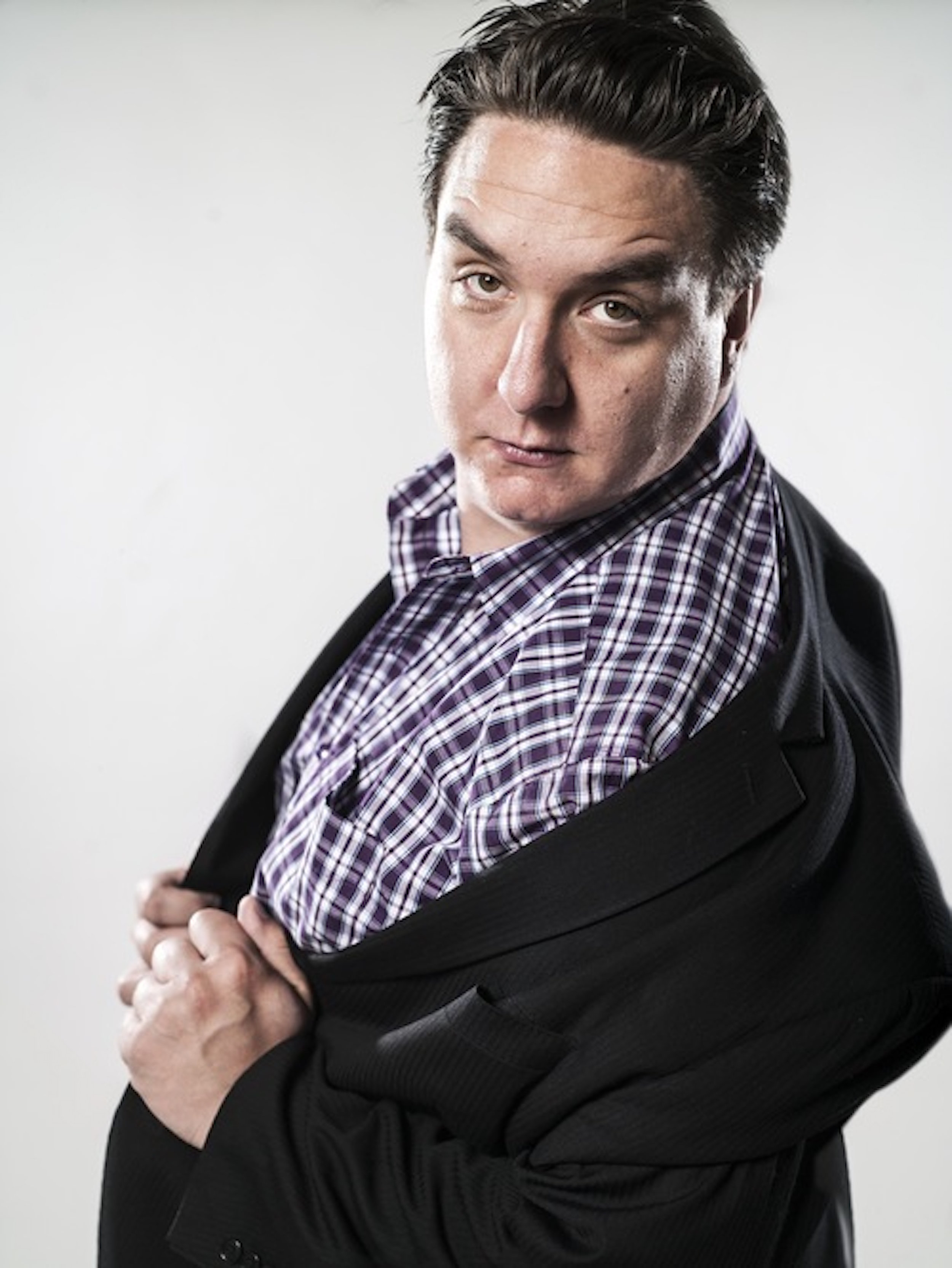 Corporate Clean Stand Up Comedy
★★★★★ "CAN DO MORE WITH A THROW AWAY LINE THAN MOST ACTORS CAN WITH A MONOLOGUE!"
CBC

One of the most popular clean comedy acts on tour today! Mike Delamont has appeared on Halifax Comedy Festival, Just For Laughs, The Debaters, and his clean and hilarious style of stand up comedy is perfect for every kind corporate function, party or event.
★★★★★ "FUNNY & FRESH! TEARS OF LAUGHTER!"
Toronto Sun

From producer Mike Delamont and the writers of Three Dead Trolls In A Baggie comes the funniest history lesson of a lifetime! A young boy named David hates Canada until the ghost of Pierre Burton appears to him in his class room and takes him on a tour of Canadian History, from the tennis ball battle fields of York to a Laura Secord mega musical, all in a Birchbark Time Canoe! Starring Wes Borg, Morgan Cranny, Rod Peter Jr, and Mike Delamont
★★★★★ "NON-STOP BRILLIANT!"
Black Press

Based on his hit stand up routine that has been featured on Just For Laugh and CBC's The Debaters.

Available as a corporate clean and family friendly show this is an intimate and hilarious one man show about marriage, family, and growing up bigger than average
God Is A Scottish Drag Queen: A Christmas Special
God, dressed in a floral power suit, comes down to skewer everything from fruit cake to Boxing Day in an all new and special holiday addition!

Featuring an opening act performing all of the holiday favourites this is the best and only way to celebrate Jesus's birthday!

Vasily Djokavich: Russia's #1 State Approved Comedian
"ONE OF THE FUNNIEST STAND UPS I HAVE SEEN!"
Mooney On Theatre

From the director of God Is A Scottish Drag Queen and award winning comedian Morgan Cranny comes a hilarious, silly, and deadpan hour of comedy!

Join Vasily Djokavich, Russia's #1 state approved comedian on his cultural exchange world tour!